Building Intelligence Systems
Control of up to

1000 doors

and

1000 CCTV cameras

Paxton 10 access control offers a secure, convenient and flexible way for you to take control of your property. With a Paxton 10 system installed, you will be able to grant and revoke access from anywhere in the world.

Unlike locks and keys, an access control system allows you to have more functionality and to integrate with other systems including CCTV, fire and intruder alarms for a complete protection solution.

Paxton 10 - access control and video management
Within a single platform, with cameras, smart credentials and feature-rich software. This system enables you to see events and video footage all in one place for more simple site management.

DID YOU KNOW?
If someone attempts to access an area they don't have permission to, you will be notified and your CCTV will take a photo.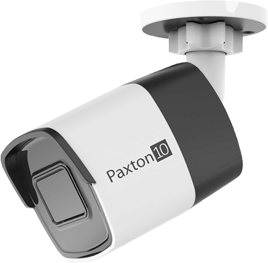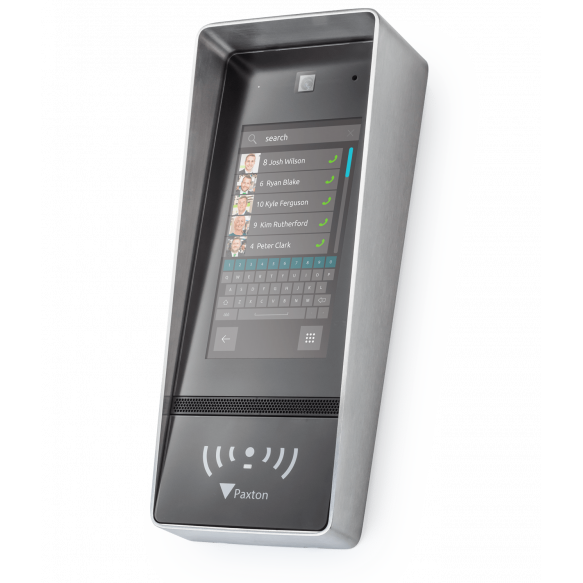 DESIGNED TO BE FUTUREPROOF
Key features of Paxton 10
Built with elegance and simplicity in mind, Paxton10 is suitable for projects of all
sizes, from the smallest shop to the largest university campus.
| | |
| --- | --- |
| | Integration with IP CCTV |

| | |
| --- | --- |
| | Provides automation |

| | |
| --- | --- |
| | High levels of control |

| | |
| --- | --- |
| | Easily deactivate old cards |
Wireless Door Handles
The Paxton 10 range of wireless door handles are designed with security in mind, whilst retaining a stylish look. Our access control engineers can fit these wireless door handles to almost all doors with ease.

Door Entry Systems
With a stylish design, the door entry panel allows users to validate who is requesting access and grant them access. This system includes the external panel, control units and an internal monitor.

Video Management
All within one platform the Paxton 10 system enables you to take control of access and video footage all from one location. This is perfect for reviewing events and video footage that is captured
The Paxton 10 products
With manufacturer training and knowledge of the Paxton 10 system, we can ensure that you are provided with a solution that is perfect for your office, warehouse, factory, shop or commercial premises.
DOWNLOAD - PRODUCT GUIDE
INTELLIGENT CONTROL
Additional product features
MAKING ACCESS SECURE BUT EASY

THE FUTURE OF ACCESS CONTROL
Intelligent entry via smartphone

The Paxton 10 system enables users to gain access with pre-approved smartphones (Android or Apple devices). Using this means you don't need fobs, tokens or cards and because of the devices built-in facial recognition scanners this is secure.

Example situation (Ease of use)
You have a contractor who requires temporary access for 7 days. They only require access to specific zones within your building. You can grant and remove permissions for user(s) from anywhere in the world - and monitor their movements.
THE APPLICATIONS
Where can these systems be used
The Paxton 10 access control and video management solutions can be tailored to perfectly suit
your property. Speak to us to find out more about what we can offer you.
PERFECT FOR OFFICES
A versatile, highly secure and professional solution to access security without the need for keyholders

If you pay employees on flexitime or have a workforce that works unusual hours, you with have extra proof of exactly when they were on-site.
PERFECT FOR SCHOOLS
The hardware is designed for future applications so that more functionality can continue to be introduced when budgets allow

With Paxton's ever-evolving technology, they plan ahead. Designing products that can be expanded, additional functionality can be enabled when your school budgets allow.
Looking to install a state-of-the-art access control system for your business? Speak to the experts.
We're here to offer advice and professional installations.
Discuss your requirements today